The Katalin II pleasure-boat has been welcoming guests during the hot summer months since 1986 on the river Körös, situated in the south-east of Hungary, in the heart of the great plain.
The untouched natural beauty of the Körös river, its tranquillity and rich habitat, gives all adventure hungry visitors a special and unique experience.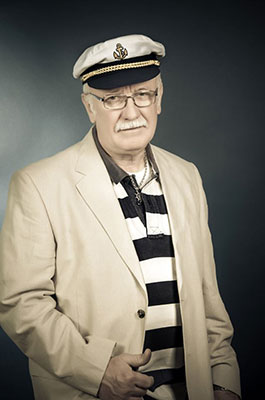 Captain István Demeter first learnt his trade as a sailor before establishing his tour-boat company in Szarvas, and he continues to entertain curious passengers with his original humour, interesting stories and special personality.
During the hour-trip you can view the centre of historical Hungary and have a glimpse of the famous Szarvasi botanical garden with its unique plant and tree collections. You will also see groups of wonderful white cypress trees and can enjoy unique views of the peerless water stage theatre.
The tour provides an unforgettable experience for adventure seekers and also those who come to Szarvas to relax or have fun!